International Classification of Disease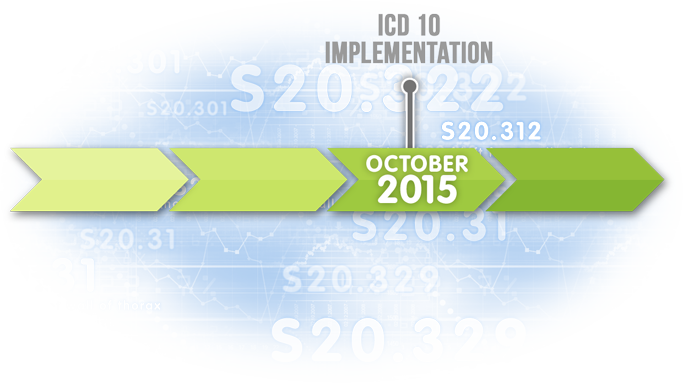 The migration from ICD-9 to ICD-10 will present numerous challenges to everyone in the medical field. Although ICD-10 has been delayed again until 2015, it is inevitable that it will be implemented.
The expansion in codes and regulatory changes in ICD-10 will require a major restructuring of systems, policies, job descriptions and workflow. This transition poses the potential for massive productivity losses and an increase in denials which will negatively impact revenue.
Alternatively, the greater degree of specific information within ICD-10 codes presents an excellent opportunity to maximize efficiency and reduce denials. Early and effective preparation will make for the smoothest and most profitable transition.
We offer multiple solutions tailored to your specific needs:
ICD-10 Coding Hot-Line staffed by a Physician and team certified in ICD-10 structure.
Computer-assisted coding is software that suggests codes to human coders for validation.
Online webinars with the latest information, helping your staff correctly code for maximum efficiency.
Outsourced ICD -9 and ICD-10 coding services.